254 TOP 10 Freshmen 2012- Tha Mixtape (****GetMziki Mixtape Fridays)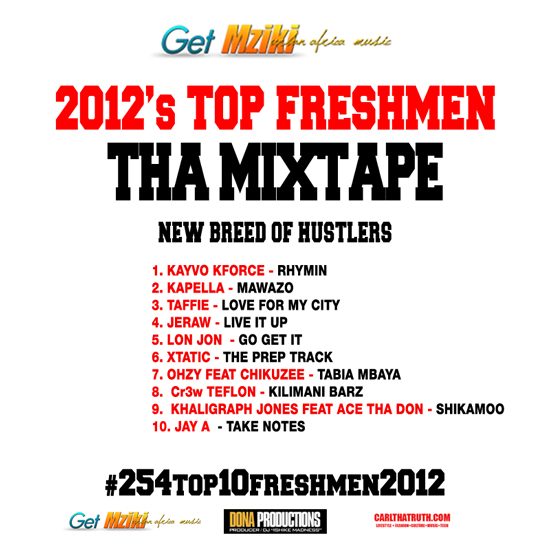 It's been a long two weeks and we're finalizing everything by showcasing the 254 TOP 10 Freshmen 2012 mixtape. For the artist full write ups you can check them out here. I wanna thank all the folks you were instrumental in making this possible. We all did something remarkable and ground breaking with this one. It's a first of many to come. For all the true fans that kept sending us mail, texts and hitting us on Facebook and Twitter, we appreciate all the support, the positive and sometimes negative feedback.
To all the freshmen, thanks for all the great music. You truly deserve to have this shine. Remember the grind never stops. Just because you're a freshman, the hard work has to remain and stay consistent. We will be doing a "Where they at" review of all the freshmen mid next year. Like Nas says "If I ruled the world and everything in it, sky's the limit".
If I ruled the world you would definitely get a 254 TOP 10 Freshmen 2012 cypher and a mini tour:)
#254top10freshmen2012
Download the mixtape zip file here