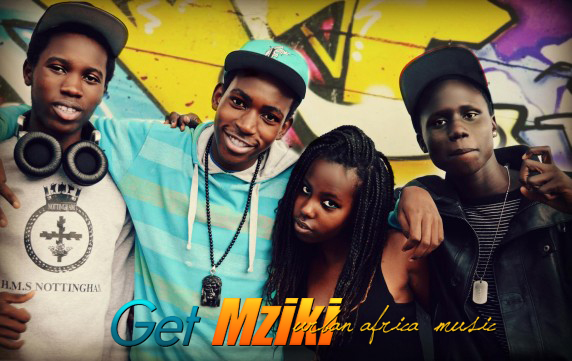 We started our 254 Freshman 2012 TOP 10 class list and so far we have 6 artists on the roster (In no particular o
rder). We've showcased Kayvo Kforce, Xtatic, The Cool Kid Tafiie and Jay A, Kapella and Lon Jon. Today, we share with you 2 more artists who make the list. Cr3w Teflon and Ohzy. We have 2 more artists remaining on the list. Will your favorite 2012 hip hop artist make the list. Check back tomorrow, Friday for the remaining two artists.
The next teen group from Kenya that has been making moves in 2012 and gets a spot on the 254 Freshman 2012 TOP 10 class list is Cr3w Teflon.
According to their bio, the "group was founded in 2011, by then 16 year old rappers Timmy Tim, Accurate a.k.a Ben Vic & Biggy Ace a.k.a Biior and later joined by Singer Kavi. Their mission was to change the face of new generation music, embrace and impact society. "We wanted to take it to a whole other level- take South Sudan to Brooklyn and hold our own; bring Kenya to Paris and still pass the message" says Hilly. They have broken into the music industry and redefined urban beats; with the help of other talented crooners including Camp Mullah (and the 25Flow Movement), Abbas, and Octopizzo. Originally recording at Phoenix Records, the talented teen group has branched into music with a positive influence to change youth mentality and prove that armed with heart and a will, anyone can achieve greatness.
Notable Releases: Children's Anthem, Cold world, Never give up, Star, Go, Fly Away and Old Skool
Next Steps: The crew should get that "cooked" for radio great party anthem song for them to get exposure across the seas. Book studio time with some A list producers to get that killer productions and sounds. Cr3w Teflon also need to make their music more accessible. A quick look at their Soundcloud download page and you cannot download any tracks. In the 2012 music world artists are giving away albums worth of free material.
Missing pieces to improve on: Lack of a good buzz record that finds a firm balance between the club records and radio spins records. The group works best as a unit, but they should also star showcasing their individuality in various records. They are still young and can use this opportunity for experimenting . At this point in their career, a weak verse or record here or there should not stop them from eventually becoming the new players on the music scene.
For more on Cr3w Teflon, Check out his , Twitter, Reverbnation and Facebook.
Watch the video for "Kilimani's Barz"
Watch the video for "Childrens Anthem"