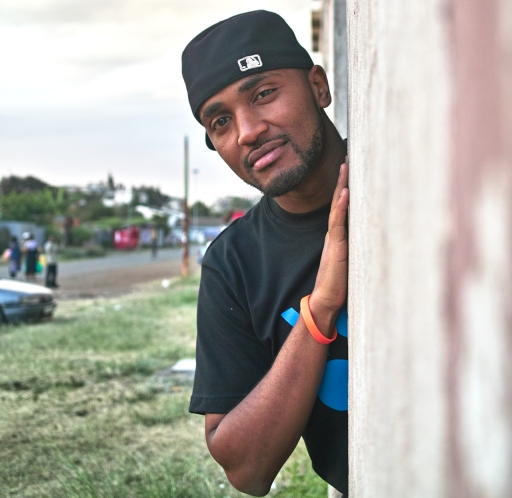 is it Friday yet…… This week has been a grueling week as we showcased the 254 Freshman 2012 TOP 10 class list.
We've come to the finale of the list (In no particular order). We've showcased Kayvo Kforce, Xtatic, The Cool Kid Tafiie, Jay A, Kapella , Lon Jon, Cr3w-Teflon and Ohzy. Today, we share with you final 2 artists who make the list.; Khaligraph Jones and Jeraw. We'll be featuring a compilation showcasing all the 254 Freshman 2012 TOP 10 on next week MIXTAPE FRIDAYS.
We've featured Jeraw before with Live it up and Tujinice and 2012 has been a great year for him. He's put in that work to strongly deserve a spot on the roster. Here is an excerpt when Leo posted the "Live it up" track. "I'm not one to make predictions about music, but if i can be allowed i would predict jeraw is going to be the biggest music phenomenons in Kenya 2012. reason for this is because this guy is the true triple threat writer, producer and rapper. He's flow is sick moving between english and swahili seamlessly and subject matter is tight, im not saying this guys sings some serious(boring) topics, more like he talks about daily life in a n interesting way."
Why You Should Care: Jeraw has mastered the art of hook writing to the overall song composition and thus creating great records. In addition you can tell he's one of the few artists has taken cue cues from the 1990s music which, was heavy on lyrics and the art of story telling . Jeraw also has that distinctive voice and coupled with his strong vocals with a nice production tip equals a future star in the making.
Notable Releases: Live it up, Tujinice, Next one, I like what I see, Shades
The video for Live it up should be up soon it's directed by VJ One and executive produced by Nairobi's premier creative agency Dume+Kike ltd. Shot in Jeraws neighbour-hood of Buru Buru. The video is a first in the East African region for it will be the first motion picture music soundtrack video ever! It inter cuts with scenes of the widely acclaimed motion picture Nairobi Half Life, which is Kenyan's most successful film to date and first film ever to be submitted for oscar consideration by the Kenya film Board.
The film is produced by Ginger ink films a production company in Kenya and directed by David "Tosh" Gitonga.
Next Steps: Jeraw is already doing what needs to be done. He just needs more visibility in terms of a good PR team to promote his music across the region. His music catalog is currently enough for a EP or compilation. Songs like "I like what I see" could be definitely be good show performance records
Missing pieces to improve on: Jeraw need to make his music more accessible and embrace his writer, producer and rapper qualities. I can see him as a way one stop shop for beats, hooks, ghost writing to complete records. On the production tip, the 2012 way of marketing beats is to have hooks on them.
For more on Jeraw, Check out his , Twitter, and Soundcloud.
Listen to live it up below:
Jeraw – Live it up-final by getmziki
Listen to Tujinice below
[audio:http://getmziki.s3.amazonaws.com/Jeraw-Kam Tujinice.mp3]