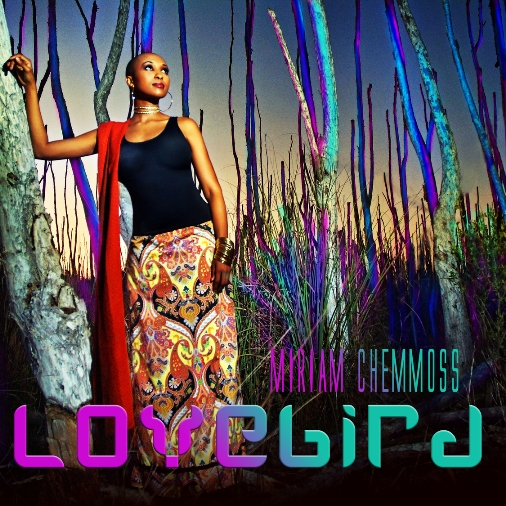 Multi-talented artist Miriam Chemmoss hails from East-Africa and spent her formative years between Tanzania and Kenya where she was steeped in a potent brew of her family's diverse African, Middle-Eastern and European cultural roots.Her music, much like her cultural heritage, is a fusion of many sounds; it beautifully blends Afro-pop, Reggae, R&B, Hip-Hop, Soul, Rumba and Soukous, giving her a wide musical audience.
This is what the press release had in regards to Love in Reverse. "Happy Holidays!. I'm excited to announce that after 3 long years of cooking and baking…..and patiently waiting, I can finally say, I'm ready to serve and share my labor of love. Tonight/today the on 12/12/12, I'll be launching my first music video off my new album, "LOVEBIRD" which will be in digital stores worldwide from 01/07/2013. I'll be sending an update with more videos and details of the album. This was an amazing shoot, a team-effort involving many of my supporters and the most amazing, passionate team of artists I've ever worked with. I'm so grateful for the experience.
This is great for those times when you wanna sit back and listen to some R&B records. My personal advice to Miriam Chemmoss is that in the 2012 music market giving djs, blogs and radio stations free mp3 music goes a long way for a record to grow.
Keep up the grind Miriam Chemmoss.
Watch the video below: