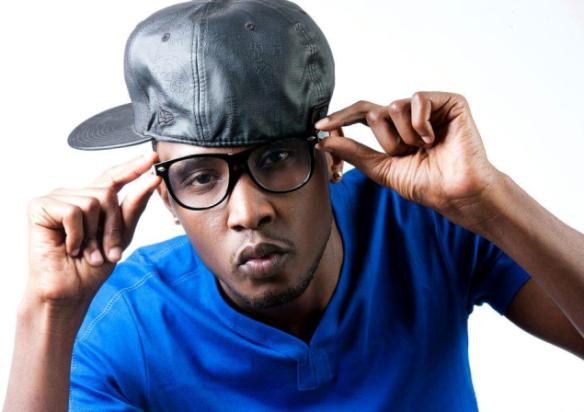 It reaches a point where you honestly have to showcase tracks the way you see it. Simply said, just call it like you see it. I'm one of those people who knows what it takes to stay up late in the studio and I'm always rooting for musicians to win. I'm not really talking about this particular song, but a number of songs that I've recently showcased are lacking in a few elements.
To me, this track should should have had a different theme, subject matter and above all, a different layout. The song sounds like hundred other songs out there and once again the producer did a sub par job when it came to ensuring the song's overall feel and direction. The latter, makes me pose and ask this question; Do the artists, producers and management team sit and marinate over the finished product before releasing it. Don't get me wrong, Trapee has what it takes to make good records, but from the look of things, he's taking five steps forward and eight steps backwards. With artists who release 2-3 songs a year, you cannot afford to release sub-par records. The system will eat you alive. Now, if you were an artist who releases 10-20 songs a year, the system can allow you to once in a while stumble, since you have a resume of making great records. My advice is that if you're rel
easing an average of 3 songs a year, marinate on at least 4 different versions of the record for at least 4 months before letting the public hear the record.
Do artists study what other artists are doing. Go and check what Wiz Kid is doing. The guys is releasing close to 1 song every week, whether it's remixes , original tracks or features. He can stumble once in a while but in the 2012 music market, the days of releasing 1 sub-par records every 6 months is over. You'd better off going the route of releasing a song every month, as you'll definitely get better at song writing and the have ideas of what it takes to make hit records.
One last thing. please, refrain from recycling song concepts that have been done. Be creative. Sometimes, go with you instincts and tackle everyday real life struggles and be original. Have you guys listened to ScHool Boy Q's song Hands On The Wheel where he talks about what he loves consuming. His originality created a hit record.
City Life will get a few spins from my end, but that's about it. It's not a bad song , but no elements stand out either. It sounds like everything else out there
Listen to the track below:
[audio:http://getmziki.s3.amazonaws.com/Trapee_feat_Size 8_City_life.mp3]
Click HERE to Download the track (RIGHT CLICK AND SAVE AS)