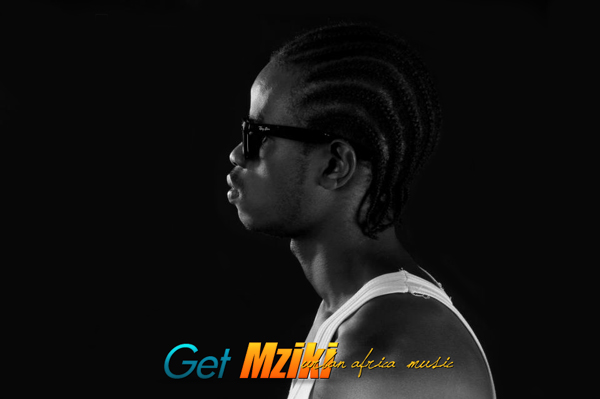 We started our 254 Freshman 2012 TOP 10 class list and so far we have 4 artists on the roster. We've show
cased Kayvo Kforce, Xtatic, The Cool Kid Tafiie and Jay A. Today, we share with you 2 more artists who make the list. Kapella and Lil Jon. Four more artists remaining. Will your favorite artist make the list. Check back on Thursday and Friday for the other artists.
Kapella aka Sweet Sixteen has been on the grind in 2012, which saw him grace the GetMziki pages as part of the Colla Gang group. Apart from doing the group thing, he's also been hard at work trying to establish and push his brand. He's definitely one of the top ten Kenyan freshmen in 2012. He's one of the artists who been racking up numerous wins in 2012. He recently released ROSO Lifestyle Vol 1 which showcases his growth as an artist. Check out the first song "My Reason" where he summarizes who he is " They call me Kp, sweet sixteen coz I spit crack like the 80's. Why lie, I have "Sticks & Stones" and "Mawazo" on my playlist which to me is some tracks that showcase his versatility and ability to make great records. Kapella shows his great flow and delivery. Some worlds that describe him is sick flow with heavy lyrics. On Cha Mama Cha Baba, he tries to tackle a local Kenyan subject which falters at many angles. One, the beat was lacking and the flow deviated from Kapella's normal golden touch.
Listen to "Stick and Stones"
Why You Should Care: Kapella has some serious bars and he can definitely make good records. In addition he's slowly built his fan base from cyphers to show performances which shows a positive momentum without the assistance of a record label, which proves his grinding ability.
Notable Releases: Mawazo, Stick and stones, Nakulola, Geminis rule the world, Gangsta Conversation
Next Steps: Kapella needs to nail down his lane and direction for an entire project, so fans can see what he's capable of. He should embrace more songs like Mawazo and get some features on lock with some house hold African artists. He should avoid playing the middle since that's where he faults on his tracks.
Missing pieces to improve on : Kapella should slowly shed off the cypher/battle artist mentality. History including people, have a misconception that battle rappers cannot make great music. People need to tell the difference between Kapella the recording artist and Kapella the cypher rapper. He should also get a good A & R to guide him in the right direction in terms of what records to promote and videos to shoot. Kapella also needs that good record and video that is meant for radio (you sometimes gotta do that) with some super producer like Babz on the track. Lastly, he should also improve on his online visual in terms of great pictures and graphics.
Listen to the Mawazo below:
[audio:http://getmziki.s3.amazonaws.com/Kapella_Mawazo.mp3]
Click HERE to Download the track (RIGHT CLICK AND SAVE AS)
Listen to Geminis Rule the world below:
[audio:http://getmziki.s3.amazonaws.com/03__Geminis_Rule_The_World.mp3]
For more on Kapella, Check out his , Twitter, Reverbnation and Facebook.
Watch the Kapella – Best at this Art Cypher (Ft. J'Mani, DOM, Bilari & Rabsari) Video below: